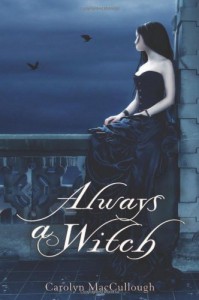 Suspenseful, and beautifully crafted.
In this installment of the Witch series, we learn more about the mysterious Knight family and the Greenes.
I loved Tamsin in the first installment, but I absolutely fell in love with her spunk, dry wit, and bravery in this book. We see her going through a lot of different things here, and we watch her grow. She's moving away for college, she has a boyfriend and she finally knows what her talent is, and how to harness that power. I think what I liked most was that she wasn't simpering and pathetic. The story wasn't based entirely around some kind of forbidden love where the female protagonist turns into a slobbering dog, pretty much. The face that she had a boyfriend wasn't completely rubbed into your face the entire time.
I was surprised and pleased at the imagery described in the past and the traveling. I do wish there had been more character building in Jessica Knight's character. Why was she going against the way she was raised? What's her talent? She seemed to be on the "good" side of things, so I would have liked to see a bit more building of her character in this book.
I wouldn't read this installment without having read the first one beforehand. You'd be able to understand it, but not with as much clarity as if you had read the first one.
All in all, I loved it. I hope that Ms. MacCullough writes another installment.